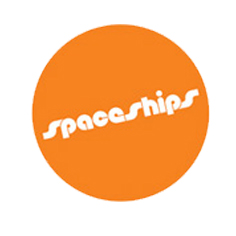 Spaceships Camper Hire
Spaceships are custom designed, award winning Vehicles that are like a good car to drive with more useful features than a campervan.
Spaceships campervans are available for hire from Melbourne, Sydney, Brisbane and Cairns. A Spaceships Camper is versatile, compact, fun and fuel efficient and backed up by a award winning and friendly customer service team.
With Spaceships, you are not alone whilst exploring Australia's outer space. You will see other Spaceships and can pull over and swap DVDs as you go. This creates a unique community and also provides you with invaluable information on what to do and see along the way. There are also Space Mates – local mates around the country who provide a deal and a friendly face.
camperjourney.com will always include the 'All Inclusive Insurance' with $0 excess in the quotes.

Spaceships Fleet in Australia
Specifications

Vehicle: Toyota Estima or similar
Seats: 4 x Seatbelts
Sleeps: 2 (1 x Double Bed)
Fitout: Custom Interior 2011/12
Power: Dual 12v Battery System
Luggage: 2 Large, 2 Small

Engine Size: 2.2 - 2.4 litre, 4 cylinder
Fuel Usage: +/- 10-12l / 100km
Fuel Tank: 60 Liters
Fuel Type: Petrol Unleaded 91
Transmission: Automatic

Dimensions

Length: 4.6m
Width: 1.6m
Interior Height: 1.2m
Exterior Height: 1.8m
Double Bed: 1.93 x 1.22m

Features

Gas Cooker
Fridge/Chiller
20 Litre Cold Water Tank

DVD player
CD player and radio

2 Bench Seats
Seats Convert to Double Bed
Blinds on all Windows
Interior 12v Lighting

Power Steering and ABS
Air Conditioning in Cabin
Automatic Gearbox
Petrol Engine

Included with Vehicle

NO One Way Fees
All Cutlery and Dinnerware
Linen, Pillows and Duvet
Frying pan, Saucepan, Kettle and Bowls
Can / Bottle Opener and Kitchen Utensils
24 Hour Roadside Breakdown Assistance
Unlimited Kilometres

Additional Items Available

GPS Satellite Navigation
Camping Chairs and Table