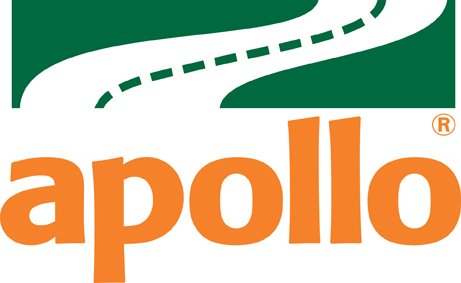 Apollo Campervans & Motorhomes
Since its inception in 1985, Apollo Motorhome Holidays has revolutionised the recreational vehicle industry. As one of the world's largest privately owned leisure vehicle operators, Apollo is dedicated to world class customer service and great rates.
Apollo's fleet of quality campervans, motorhomes, 4WDs and cars and more than 300 exceptional staff have helped thousands of customers enjoy the wonders of travel across Australia, New Zealand and North America.
As a proudly Australian, family owned motor home company, Apollo strives to exceed your expectations with our award winning service and quality for motorhome hire whilst keeping cheap prices. As the largest privately owned recreational vehicle operator in the Southern Hemisphere, you can rest assured that you are travelling with the best when you choose Apollo for your RV holiday.
camperjourney.com will always include the Insurance with $0 excess in the quotes.

Apollo Hitop Camper
Vehicle: Toyota HiAce
Seats: 2 x Seatbelts
Sleeps: 2 (1 Double Bed)

Apollo Euro Tourer
Vehicle: Ford/VW
Seats: 2 x Seatbelts
Sleeps: 2 (1 Double Bed)

Apollo Endeavor Camper
Vehicle: Toyota HiAce
Seats: 4 x Seatbelts
Sleeps: 2+2 (2 Double Beds)

Apollo Euro Camper MH
Vehicle: Ford/VW
Seats: 4 x Seatbelts
Sleeps: 4 (2 Double Beds)

Apollo Euro Star MH
Vehicle: VW
Seats: 4 x Seatbelts
Sleeps: 4 (2 Double Beds)

Apollo Euro Deluxe MH
Vehicle: VW
Seats: 6 x Seatbelts
Sleeps: 6 (3 Double Beds)

Apollo Euro Slider MH
Vehicle: Fiat
Seats: 4 x Seatbelts
Sleeps: 4 (2 Double Beds)

Apollo Adventure Camper 4WD
Vehicle: Toyota HiLux
Seats: 2 x Seatbelts
Sleeps: 2 (1 Double Bed)

Apollo Outback Camper 4WD
Vehicle: Mitsubishi Triton
Seats: 4 x Seatbelts
Sleeps: 2+2 (2 Double Beds)

Apollo Trailfinder Camper 4WD
Vehicle: Toyota Landcruiser
Seats: 2 x Seatbelts
Sleeps: 2 (1 Double Bed)